About us…
Riverview has been providing technology to local and regional businesses since 1998. We have expanded our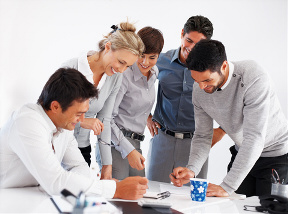 business in order to provide the technology needed for any phase your business may be experiencing.
Providing low voltage cabling for new business construction and specializing in retro fitting of existing structures for business expansion or restoration. We cable for data, phones, security, audio and video.
Providing highly skilled computer technicians to configure and implement networks, repair computers / laptops, remove embedded viruses, install secure wireless access, and improve computer efficency with monthly maintenance.
Providing the ability to stay in touch with current clients and reach out to more, through web development, hosting and email.